Submitted by Bob Bhatnagar on
Quick Response (QR) codes are supported by many iPhone apps, but iOS has no built-in ability to read or generate the codes. The jailbreak tweak NativeQR seeks to change all that, by adding native QR code support to iOS. After installation, the stock Camera app will include an option to Enable QR in the same menu as HDR and Panorama.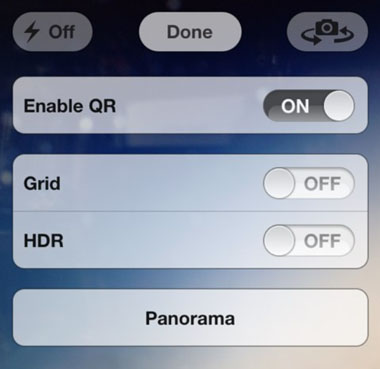 Turning this on makes it possible to scan and recognize a QR code directly with the camera, no third-party app required. As soon as a QR code enters the field of view and is recognized, the link appears and an option to copy the text is presented. If you're not interested in the QR code just tap Cancel. No special action besides focusing on the QR code with the camera is required.