Submitted by Bob Bhatnagar on
Looking for a quick, easy way to launch apps on the iPhone? The InstaLauncher jailbreak tweak not only looks polished but it adds a slick new interface to iOS for running apps. Instead of scrolling back and forth between several home screens and navigating folders, one gesture is all you need to bring up access to a custom list of applications.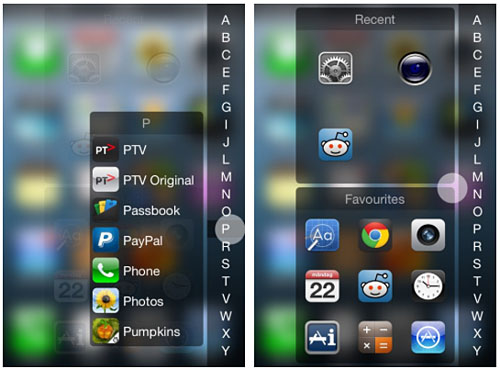 There are several ways to customize InstaLauncher after installation from Cydia. Choosing an activator action to bring up the InstaLauncher interface is the first order of business. An alphabetical index of installed apps will appear when activated, blurring the home screen and providing instant access to app icons, favorites, and recently used apps.