Submitted by Bob Bhatnagar on
The iOS app dock keeps four icons at the bottom of the home screen at all times. This provides easy access to your most frequently used apps. InfiniDock, another great jailbreak tweak from chpwn, expands the capabilities of the iOS dock, making it possible to add more apps to the dock and scroll through them left to right.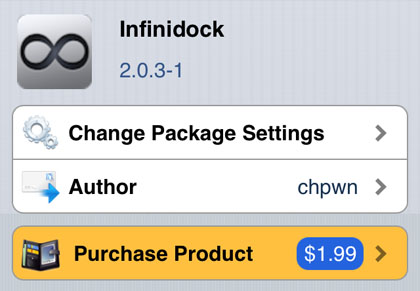 There are several options available to make InfiniDock behave in different ways. For one, you can add many extra icons to the dock. Although this won't appeal to everyone, up to 10 app icons can be displayed on the dock at once. Another way to increase the number of icons is to simply add icons to the dock without changing the number displayed from four.