Submitted by Bob Bhatnagar on
Reading notifications directly on the iOS home screen just got easier thanks to the jailbreak tweak Badger. Outstanding badges on app icons might lead you to open notification center, or open the app to see what's up. Badger circumvents all of these roundabout methods, making it possible to read and delete app alerts immediately on the home screen.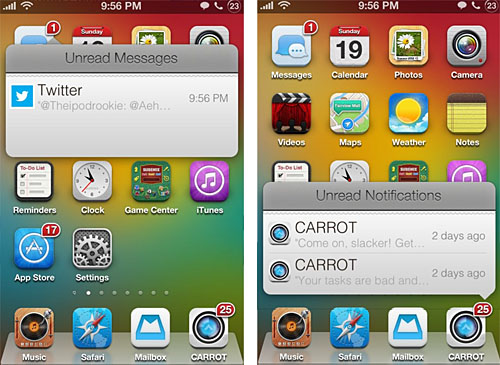 Once installed, Badger can be customized from Settings -> Badger. Default settings mean that swiping up on an app icon with a badge will reveal the latest notifications, much like opening an iOS folder. From there, you can swipe to delete or tap the alert text to read the full notification.