Submitted by Bob Bhatnagar on
Those with jailbroken iPhones have become accustomed to customizing the look and feel of their devices. Now even the lock screen can be altered thanks to the tweak Vexil. Once installed, Vexil thanks you for purchasing the package by immediately modifying your lock screen.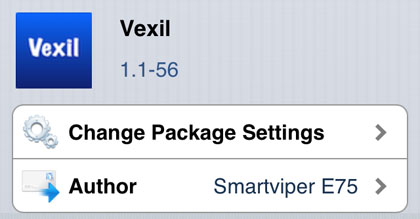 To change things more to your own personal liking, navigate to Settings -> Vexil. Here the tweak provides a plethora of options and settings, from the default lock screen look to the outrageous. You have control over the appearance of elements such as the Top Bar, Bottom Bar and more.