Submitted by Bob Bhatnagar on
Ever try to take a panoramic photo with the iPhone in a low-light situation? Not only does the image appear dark, but the panorama itself is prone to blurriness and stitching problems. Although the Camera app in iOS makes it easy to record the panorama, there's no option to turn on the flash.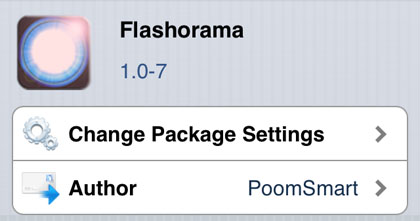 Luckily if you have a jailbroken device you can add this feature with the Flashorama tweak. Not only does this mod have a great name, it adds the standard camera flash button to panorama mode. After installation, tapping Options -> Panorama in the Camera app will display the flash on/off button in the upper left hand corner. You can switch the flash on before starting to record your panoramic photo.