Submitted by Marshall Walker on
Apple CEO Tim Cook revealed during the company's earnings call on Tuesday that the Apple Watch will begin shipping in April. Cook did not announce a specific release date, but now Apple fans can stop speculating on what "early 2015" really meant. Another important piece of information we still do not know is what the various watch models will cost. We do know that the basic models will start at $349, but it is unknown how much the other collections will sell for. Apple plans to release 18 different "Apple Watch" models, 10 different "Apple Watch Sport" models and 4 high-end "Apple Watch Edition" models. There will also be two sizes available, small (38mm) and large (42mm).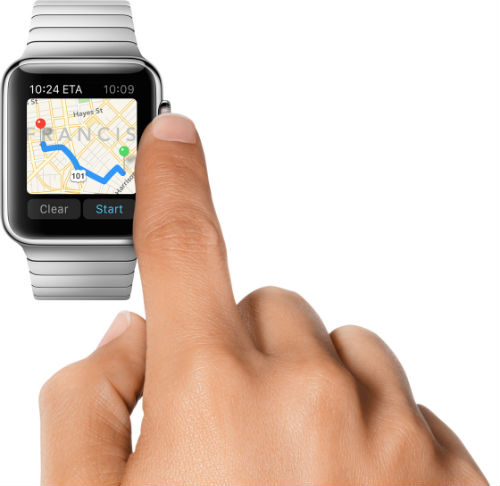 There will be several bands available for the Apple Watch at launch, and users will have 11 digital faces to choose from. Other features include Apple Pay support, iMessage support, Siri support, a Glance feature and heart rate monitoring. The Apple Watch will need to be paired with an iPhone to work.
Apple today released what is expected to be it last minor update to iOS 8 before rolling out iOS 8.2 for the Apple Watch launch. iOS 8.1.3 patched a few exploits used by jailbreakers and increased stability and performance, according to the release notes. iOS 8.2 will feature WatchKit support and add a dedicated Apple Watch app to the iPhone.
Cook also announced during the earnings call that Apple had shipped its 1 billionth iOS device in November and that Q1 2015 revenue totaled $74.6 billion.