Submitted by Anders Batten on
Both the NBA and NHL seasons are winding down and football doesn't begin until September 1st. This means two things, a lot of sports fans are turning their attention to baseball, and a lot of baseball games are being released for mobile devices. Here are three new and two classic baseball titles currently available for iOS devices.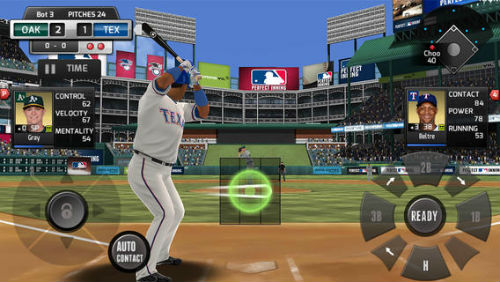 MLB Perfect Inning (Free for all devices running iOS 5.1 or later) - This is the newest iOS game fully-licensed by Major League Baseball. Perfect Inning is a simulation game that allows you to draft and train players to compete in a full- or post-season games. Basically you act as the coach deciding on your lineup, tactics and so on. You can let the AI control your team, play only at crucial moments, play offense only or complete an entire match yourself. The game features 30 MLB teams and a roster of 215 players modeled after their real life counterparts.
iOOTP Baseball 2014 Edition ($4.99 for all devices running iOS 4.3 or later) - This is another baseball sim that allows you to control your favorite team throughout the 2014 season. You can also create a fictional team and attempt to build a baseball dynasty from the ground up, or create a "historical" team using old players. The game allows you to negotiate contracts, sign free agents and do basically anything a general manager does in real baseball.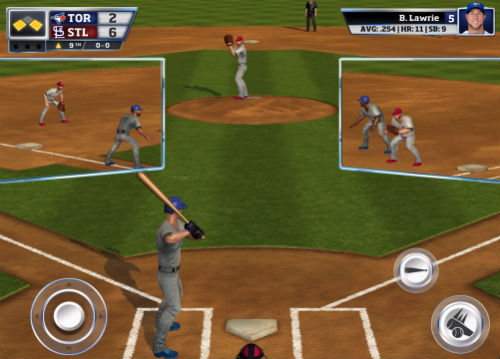 R.B.I. Baseball 14 ($4.99 for all devices running iOS 6.0 or later) - This is a streamlined version of the classic NES game. R.B.I. Basedball 14 is all about simplicity, promising entire 9 inning games in under 20 minutes. The game features basic two-button classic controls and no need to warm up relief pitchers for the sake of speed. R.B.I. features three game modes (two-player, season and post-season), 30 MLB teams and 480 current MLB players.
Stickman Baseball
(Free for all devices running iOS 4.3 or later) - If you're looking for something a little more fun there is
Stickman Baseball
. The name of the game basically says it all. Guide your stickman though the minor and major leagues by practicing every day and completing combos. The game features six game modes including the impossible FireBall mode!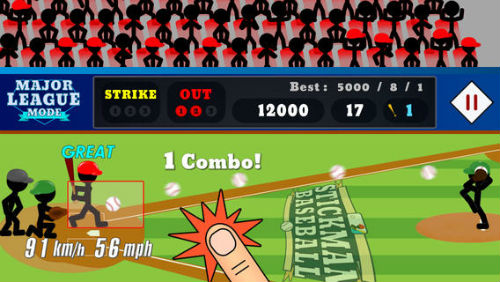 Zombie Baseball ($0.99 for all devices running iOS 3.0 or later) - An oldie but goody... Stop the zombie apocalypse with nothing but a baseball bat and a few baseballs. I'm actually not sure how well this game works on the iPad or iPhone. It is probably better to play the free flash version here.