What does the iPhone icon with 30 inside a circle mean?
You may notice a special icon with the number 30 appears when playing a podcast, audiobook or when streaming audio over the web. This circular icon with arrows appears next to the main play controls or under the scrubber bar.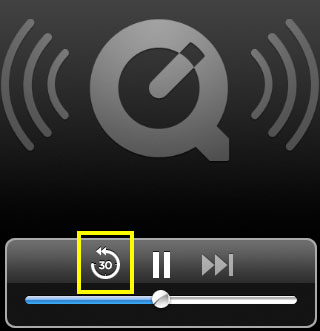 What does this icon do? Tapping this icon will replay the last 30 seconds of audio.