Submitted by Chad Shmukler on
Yes, "confirmed" is a relative term, at least when it comes to "unconfirmed" iPhone release dates. However, that said, Gizmodo recently reported that a source they describe as "very, very close to the 3G iPhone launch" has confirmed that the 3G iPhone will be announced at this year's WWDC and will be available worldwide immediately thereafter.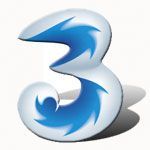 Of course, there's no word on this from Apple or AT&T here in the US, but who would expect such?
The report also suggests that the iPhone will no longer be sold at a
fixed priced point in some countries. This jives well with reports from earlier this month which indicated that AT&T would be selling the iPhone at a subsidized price as low as $199.
Other recent rumors have indicated that the new 3G iPhone will also coincide with, and thus come loaded with, the release of the iPhone version 2.0 firmware. This is not much of a stretch to say the least, as the current version of iPhone firmware doesn't support for the features the new 3G iPhone is expected to possess. Additionally, recently released screenshots from the newest beta version of iPhone 2.0 firmware revealed support for toggling 3G service on or off within the iPhone.
So are we less than 3 weeks away from the official launch of the 3G iPhone? With the "confirmed" reports mounting, it is seeming ever-more-likely. Surely, Apple will keep us guessing in the interim.
[via Gizmodo]