Submitted by Chad Shmukler on
The last month or so has been one of the most prolific in regards to rumors surrounding the release of the 3G iPhone. The latest rumors indicate that testing of the 3G iPhone is already underway by the privileged few, and that the release of the next generation iPhone could be coming as early as June or July.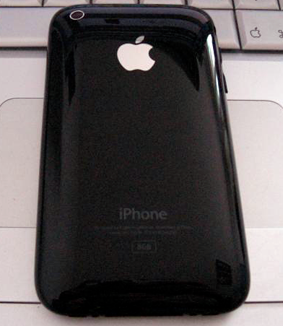 The latest tidbit suggests that AT&T will be subsidizing the price of the second generation iPhone. AT&T elected not to subsidize the price of the current iPhone, due to a myriad of possible reasons which might have included Apple's reluctance to reduce AT&T's wholesale price to ease the financial burden of subsidizing the phone. The current iPhone is available at the same price regardless of whether you are purchasing it along with a contract from AT&T.
According to the source, AT&T may be subsidizing the new iPhone so greatly that the price could drop by as much as $200. The 8GB model would sell for $199 while the 16GB model would sell for $299. The source also indicates that Apple also plans to stop sales of the original iPhone a few weeks prior to the launch of the 3G version to clear its inventory and create demand for the new phone.
The rumors are, at best, just that - rumors. You'll know what the real price of the 3G iPhone will be when Apple and/or AT&T announce it. But, everyone likes gossip, so there you have it.
[via unwir3d]