Submitted by Chad Shmukler on
Although unannounced, we've just returned from a long overdue 2 week vacation. A lot transpired during the two weeks our offices were closed (and not just in the world of the iPhone). We won't be able to catch you up all on all of it, but we'll certainly get the important things posted ASAP. Speaking of which, how nice to come home to recently surfaced iPhone 3G unboxing pictures. The following pictures, which turned up on the iPhone Portugal forums seem to be the first legitimate unboxing shots of the new 3G iPhone.
Have a look ...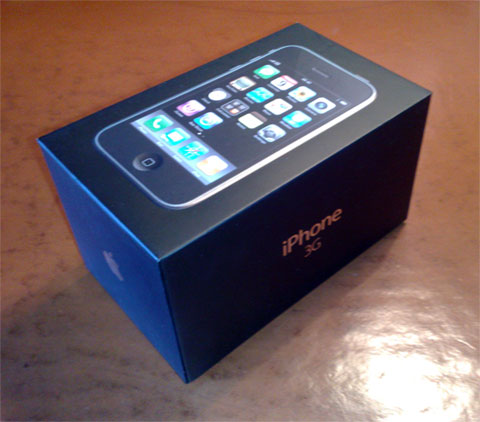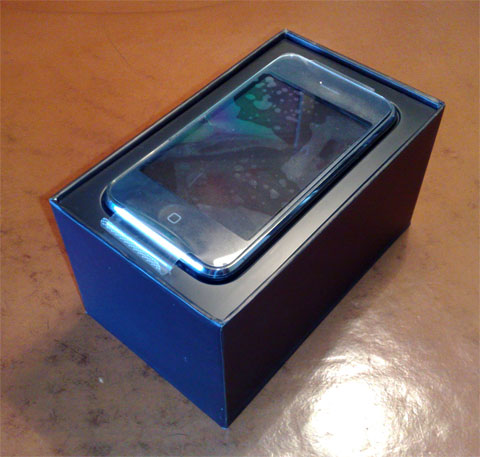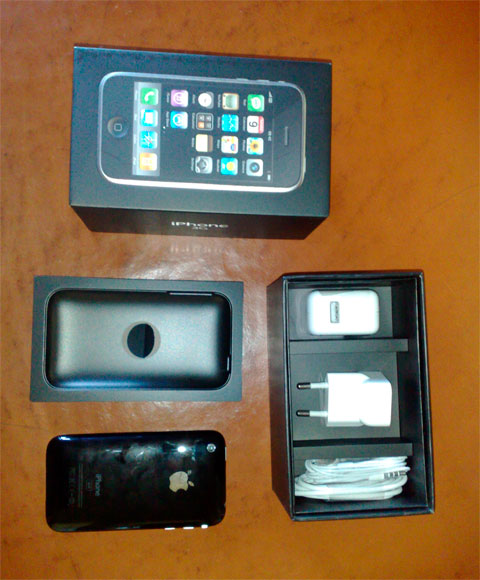 The pictures appear to be authentic, showing the box exterior, the iPhone front and rear (which incidentally is already completely covered in smudges and fingerprints -- so long, shinny brushed metal back -- after nary an unboxing!), and the included accessories (headphones, power brick, and dock).
There were two other pictures we have not republished, which were of the cardboard insert/jacket and the iPhone itself displaying a web page. You can see those over on the iPhone Portugal forums.
The new iPhone 3G goes on sale worldwide on July 11th at various prices depending on the nation and network you plan to purchase via. That means less than 3 days remain before the iPhone 3G hits stores. More to come.