Submitted by Bob Bhatnagar on
Could it be that Apple plans to reveal iPhone OS 4.0 as early as March 14th? Multiple sources have received anonymous tips pointing towards a demo of the new OS by Apple next month. This date roughly coincides with the first iPad ship date, and has led to speculation that iPhone OS 4.0 may ship on the new device.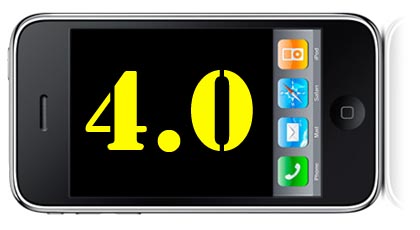 Apple has typically announced updates to its iPhone hardware in June. This year should be no different and the company is expected to reveal its fourth-generation iPhone on schedule. What has thrown industry watchers off track is that the iPad was announced in January running iPhone OS 3.2. This operating system is not yet available Apple's heralded smartphone.
The 4.0 update is expected to be available only on 3G and 3GS iPhone models. Features will include a refreshed user interface with additional navigation features making the iPhone feel more like a computer. Improved syncing for contacts and calendar applications and more multi-touch functionality throughout the entire OS is expected.
An Apple patent has also been discovered, which if implemented in iPhone OS 4.0 would allow users to place icons for contacts directly on the home screen.
iPhone OS 4.0 has already been spotted in access logs in California, suggesting that the operating system and 4G iPhone hardware is already out in the field for testing. Unfortunately, March 14th is a Sunday this year, so we're not holding our breath for an iPhone OS demo quite yet.