Submitted by Bob Bhatnagar on
Well it's that time of year again, and the number of speculations, leaks and purported photos and videos of the next-generation iPhone is sure to increase. The latest blurb to sweep the web involves tech pundit John Gruber mocking the Wall Street Journal for not having any interesting information. He then goes on to drop some killer specs for the upcoming iPhone release.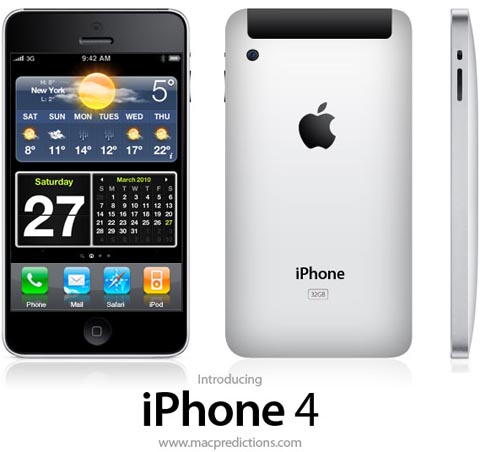 This mockup of the next generation iPhone has nothing to do with Gruber's information (predictions?) but we liked the fact that it resembles the iPad. Back to the specifications of the iPhone 4G:
Screen resolution improvement to surpass the competition. Gruber claims Yukari Iwatani Kane gave him the scoop on a 960 x 640 resolution screen. This would beat the Droid (854 x 480) and the Nexus One (800 x 480).
The same source claims the iPhone HD, as some are dubbing the new device, will have an A4 system on a chip, or something from the same family. For those not familiar, this processor was developed by Apple in-house specifically for the iPad.
But wait, there's more. Gruber continues by saying there will be third-party application multitasking. Apple watchers and iPhone fans have been waiting for this feature since day one. Finally the "battery issues" and other excuses Apple has been giving us for no multitasking except native apps (iPod for example) have been overcome.
Last but not least Gruber also drops "second front-facing camera." Video conferencing anyone? This jives with the photos and videos that have been coming out showing a longer iPhone frame and possibly space at the top for new hardware. Many have speculated the aspect ratio on the new screen could be 16:9.
Time will tell if Gruber's blog post comes true. In the meantime enjoy another fan mockup here on YouTube.