What's the highest score you can achieve on Kingdom Rush Frontiers: Ruins of Nas'de?
UPDATE 2: Help us uncover all the achievements and Easter Eggs in Kingdom Rush Origins here.
UPDATE: It looks like endless mode has signaled the end of updates for Kingdom Rush and Kingdom Rush: Frontiers. Ironhide Games Studio have announced a third game is coming in the fall. Here's the first teaser image:
Kingdom Rush 3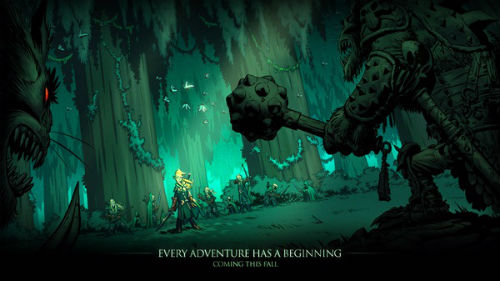 Ironhide Game Studio released
Kingdom Rush Frontiers
Version 1.5 on July 31, 2014. The update added an endless stage called "Ruins of Nas'de". The endless challenge mode tasks players with surviving as long as possible as they face an endless onslaught. Players can also earn points by surviving, defeating enemies and calling waves early. The highest point totals are then recorded on Game Center.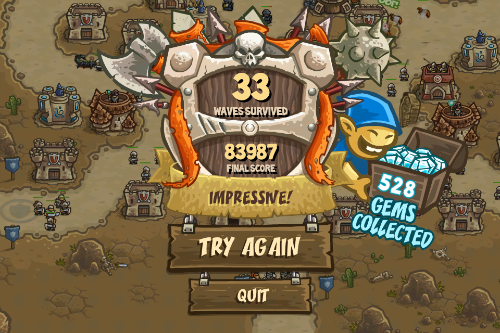 Ruins of Nas'de doesn't feature any new achievements and no new Easter eggs have been found at this time. Let us know in the comments section below if you find any hidden features and feel free to share your highest scores with us. Please make sure you let us know what heroes and items you used when achieving your best score.