Submitted by Bob Bhatnagar on
Hard to believe the iOS jailbreak tool sn0wbreeze is already two years old. Developer iH8sn0w is celebrating with the release of sn0wbreeze 2.9, which adds a long list of improvements and new features for jailbreakers everywhere.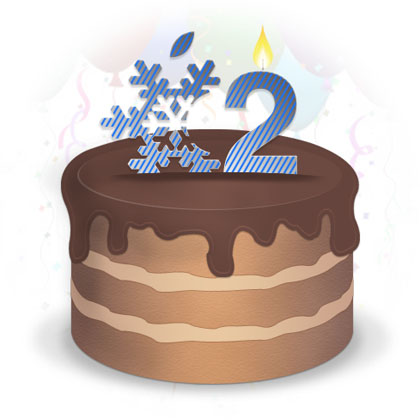 Much like iPhone Dev-Team's PwnageTool for Mac users, sn0wbreeze gives iPhone jailbreak fans running Windows the ability to create custom IPSW files and more. Not only does sn0wbreeze 2.9 support a long list of older firmware, it adds the untethered iOS 5.0.1 jailbreak for A4 devices previously released with redsn0w and Corona.
Although the world is waiting for a public release of the A5 device jailbreak for the iPhone 4S and iPad 2, the latest release of sn0wbreeze covers a long list of previous firmware on older devices. iH8sn0w plans to add support for iOS 4.3.4, iOS 4.3.5, iOS 4.4.x and iOS 5.0. In the meantime, the software can jailbreak all of the following IPSW versions all the way back to iOS 3.1.3:
- iOS 3.1.3, iOS 3.2.x
- iOS 4.0.x, iOS 4.1, iOS 4.2.1 - 4.2.8, iOS 4.3 - 4.3.3
- iOS 5.0.1
In addition, sn0wbreeze 2.9 features a variety of new features and improvements as explained by
iH8sn0w
:
- GUI Improvements
- You can now build IPSWs with TinyUmbrella/iFaith blobs!
- Removes OTA Updates/badge on iOS 5.x.x+ devices.
- Added an IPSW Downloader
- Built-in iREB functionality updated from newest iREB r5 module.
- Custom Packages in Expert actually works now. :P
- All supported firmwares in this release are untethered.
This is great news for Windows users looking to increase their collection of useful jailbreak tools. We hope there are many more anniversaries to celebrate in the future with sn0wbreeze.