Submitted by Bob Bhatnagar on
If you're one of the 80 million Instagram users who haven't freaked out and closed their Instagram accounts since the acquisition by Facebook, the iPhone app has been updated to 3.0. The latest version of the photo sharing software has several redesigned components and adds new features.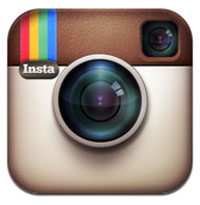 Although many alternatives to Instagram exist, the service remains highly popular for those with mobile phones. Visual tweaks and improved performance are just the beginning of what's been incorporated into Instagram 3.0. Infinite scrolling on photo feeds is now possible, and spam comments can be reported.
The biggest addition is the ability to view photos on a map, which uses geotagging metadata to position the photos in space. The Add to Your Photo Map button will make the image visible on a map, while you retain the ability to delete a geotagged photo from your stack at any time. Instagram reminds you of privacy information before the mapped photo goes public. You can also input a specific place name yourself to set the photo location, instead of using geotagged data or GPS.
Here's the complete list of changes from iTunes:
View your photos on a map (visit your profile and tap Photo Map to select which of your photos will be viewable on the map)
- Redesigned profile screen
- Redesigned upload screen
- Design improvements throughout
- Infinite scrolling on photo feeds
- Flag inappropriate comments
- Bug fixes and performance improvements
As always, Instagram is completely free to download and use.