Submitted by Anders Batten on
Numerous leaks and anonymous tips have all but proven the iPhone 5 and all future Apple devices will feature a 9-pin dock connector. If true, all existing iOS cables, chargers and accessories won't work without some kind of adaptor. According to iLounge's Jeremy Horwitz, Apple plans to eliminate all third-party developers by becoming the "exclusive initial vendor" of their own branded "9-pin Connector". Apple will sell the "Dock Connector Adapters" individually for $10, or three for $29.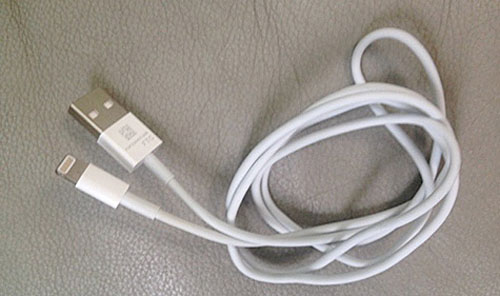 Horwitz claims Apple has stopped entertaining "third-party proposals for connector-equipped accessories, making some developers worried that Apple plans to muscle them out of the market for iOS related adaptors and cables.
"Some developers fear that Apple will corner the market for both the adapters and cables, much as it did with MagSafe connectors for MacBook laptops, using licensing agreements and threats of lawsuits to prevent less expensive third-party solutions from coming to market. One source notes that Apple will reap a windfall by limiting competition in this manner, generating revenues of $100 million for every 10 million Dock Connector Adapters it sells for $10. According to the source, Apple estimates that it will sell the first 10 million Adapters by the end of 2012."
Apple is expected to announce the iPhone 5 featuring the new 9-pin dock connector next Wednesday, September 12, at the Yerba Buena Center for the Arts in San Francisco. Rumors also suggest Apple will unveil the iPad mini, also featuring the new 9-pin dock connector, either on September 12, or at its own event a few weeks later.
An anonymous source told iMore, who accurately predicted the September Apple keynote, that Apple will refresh its entire iOS lineup next week. If true, this means the iPhone, iPod nano, iPod touch and a new version of the 9.7-inch iPad will all move to the 9-pin standard. However, like ZDNet's Adrian Kingsley-Hughes pointed out, this is highly unlikely since it would put a strain on the supply chain.
While an entire iOS refresh next week seems farfetched, it does seem likely all Apple fans will be forced to switch from 30-pins to 9-pins sometime in the future.