Submitted by Frank Macey on
Fall can't come soon enough for Apple fans looking to upgrade to the iPhone 5S. Evidence continues to mount that Apple's budget iPhone, the iPhone 5C will launch alongside the 5S with a plastic back and different features. iPhone 5C accessories have already been spotted, as well as some questionable photos of iPhone 5C packaging.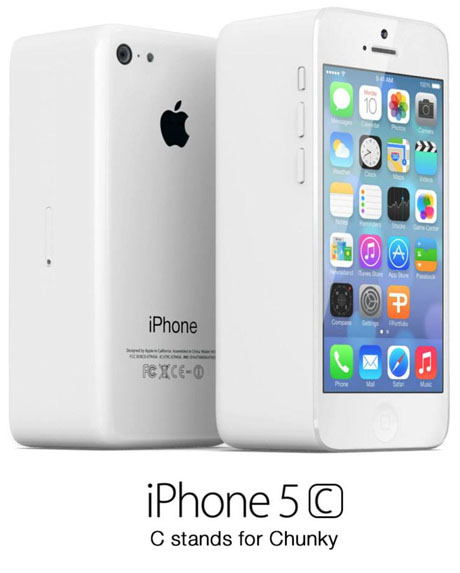 It's these packaging photos that inspired Ferry Passchier to devise the iPhone 5C concept above: C Stands for Chunky. Although it's unlikely Apple would channel the 30-ounce Motorola DynaTAC in a next generation iOS device, the rendering is good for a laugh.
Reports have shown the iPhone 5C will come in variety of whimsical colors with a plastic body instead of the metal and glass design of the iPhone 5. Leaks have indicated the iPhone 5C form factor will be similar to the iPhone 5, not a return to the rounded back found on the iPhone 3G and 3GS. The so-called budget iPhone could ship with iPhone 5 internals, leaving upgrades to the iPhone 5S.
The iPhone 5S could be announced in the first week of September, as Foxconn is already ramping up production. The iPhone 5C would launch at the same time, except the orders from Apple are said to be headed in the direction of Pegatron. Buyers of the iPhone 5C will be able to choose from several colors, however they will miss out on iPhone 5S features such as slow motion video and a fingerprint scanning home button.