Submitted by Frank Macey on
Sources have told AllThingsD to keep Tuesday, September 10 open for Apple's next big media event. The company is expected to reveal both the iPhone 5S and a lower-cost smartphone known as the iPhone 5C. Judging from past events, iOS 7 will likely be released for all users around the same time, ahead of the ship date for new iPhone models.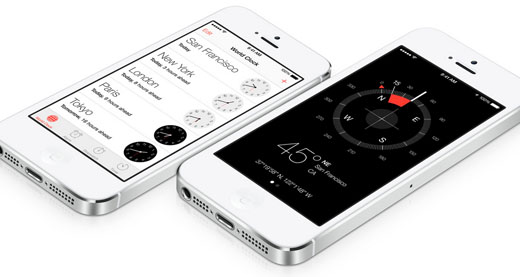 As September 10 approaches, rumors will continue to surface with scheduled event dates at the Moscone Center as well as upcoming vacation blackout dates for Apple employees falling under scrutiny. Although parts have yet to surface, a redesigned sapphire home button including fingerprint sensor technology is a feature reportedly coming to the iPhone 5S, which would undoubtedly steal the show at Apple's event.
Other features possibly coming to the iPhone 5S include a faster processor, improved camera, and dual-LED to improve brightness. Leaked parts point to the release of a gold iPhone 5S alongside the current silver and black models. Various leaks have shown that the so-called "budget" iPhone will come in its own variety of colors, with the plastic shell shipping in red, green and yellow in addition to other colors.
iOS 7 continues to be refined during the beta stage, with iOS 7 beta 5 already in the hands of developers for testing. Besides many cosmetic changes, Apple's new mobile operating system completely redesigns the user experience for the first time since iOS was introduced as iPhone OS in 2007. Although Apple is also said to be working on a new iPad mini and update to the full-sized iPad, these devices are not expected to debut at the September 10 iPhone event.