Submitted by Fred Straker on
Slow motion video capability has been touted as one of the key features of the iPhone 5s camera. Apple has designed the new video mode to take advantage of the latest iPhone hardware and iSight camera. Recording and editing slow motion with iOS 7 results in quarter speed video highlights, thanks to 120 frame per second recording.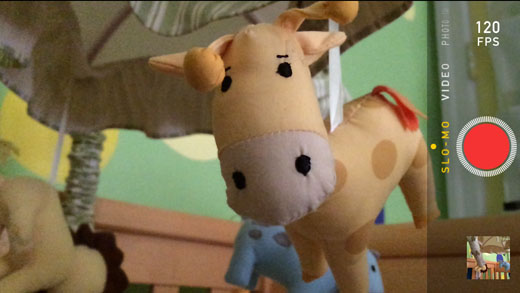 Using slow motion is even possible on the iPhone 5 and iPhone 5c, albeit with only 60 frames per second recording for half speed video. This is thanks to the iOS 7 jailbreak tweak Slo-mo Mod available on Cydia for free. So how can iPhone users record slow motion video in the iOS 7 Camera app?
First, open the Camera app and swipe right over the camera options until SLO-MO is centered over the shutter release button. The button itself will turn into a red circle surrounded by white hash marks to indicate slow motion mode is ready. Once in slow motion mode, tap the shutter release button (or use these tricks to start recording) and take video of all the action.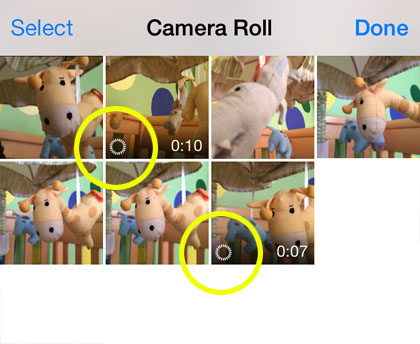 When you are finished recording, open the Camera Roll. Videos recorded in slow motion will be indicated with a circular icon in the bottom left corner of the thumbnail. Tap a slo-mo video to edit the slow motion segment of the recording.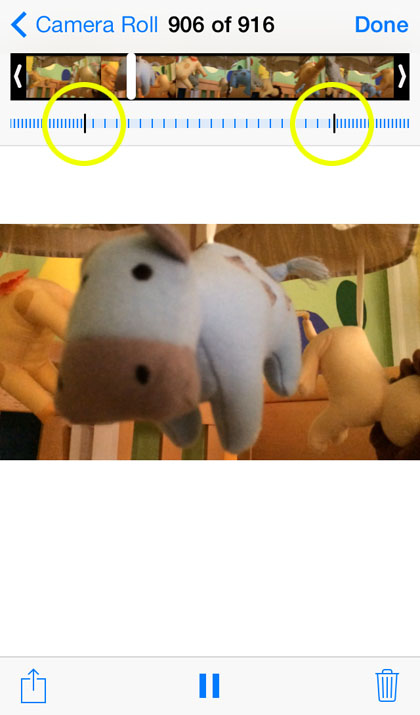 Instead of the standard trim bars at the top of the video display, slow motion videos have blue hash marks to indicate when the video will play in slow motion. Tap and drag the black lines to extend or shorten the slow motion segment. Everything between the two black lines will be slowed down.
Preview the video at any time to see the special effect in action. Once you've completed choosing the slow motion part of the video, return to the Camera Roll and the changes are saved.
For iPhone 5 and iPhone 5c users who are interested in activating slow motion, Slo-mo Mod can be found on Cydia for free in the BigBoss repository. Look here for instructions on how to jailbreak iOS 7.x with evasi0n 7. You can also find out how to purchase and install Cydia tweaks with this guide.