Submitted by Bob Bhatnagar on
There are seven dynamic wallpapers included with iOS. Despite the fact that Apple releases new stills each year, dynamic wallpapers haven't been updated since their initial launch in iOS 7. This all changes with the theme Dynamics, which adds more animated background options to jailbroken iPhones.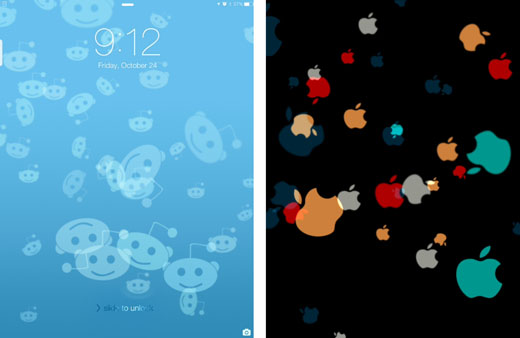 Dynamics requires WinterBoard, and HiddenWallpapers is recommended to provide access to five additional color options. Once installed, to get access to the Dynamics wallpapers the themes must be enabled via Settings -> WinterBoard. After respring, the new dynamic options can be selected from Settings -> Wallpaper.
The list of new animated wallpapers that come included with the Dynamics theme is as follows:
- Android
- Apple
- Happy Mac
- Heart
- MacCiti
- Reddit
- Triforce
It remains to be seen whether or not Apple will add more dynamic wallpaper options to the next version of iOS. In the meantime, jailbreakers can rely on Dynamics to provide more options.
Dynamics is available from the ZodTTD & MacCiti repo on Cydia for $0.99. To start customizing iOS, click here for instructions on jailbreaking iOS 8.0-8.1.2. Those with older firmware can jailbreak with Pangu (iOS 7.1) or evasi0n 7 (iOS 7.0). Find out how to purchase and install Cydia tweaks with this guide.
Follow the iPhoneFAQ Twitter feed and stay tuned to Facebook for the latest jailbreak tweaks and news.