Submitted by Bob Bhatnagar on
Dynamic wallpapers are one of the more interesting additions to iOS, having been released with iOS 7. Since then, Apple has not added any new animated backgrounds to the mix. Jailbreaking remains the only way to unlock hidden dynamic wallpapers or get completely new dynamic wallpapers installed on your device. Particle Wallpapers continues this trend.
Once installed from Cydia, Particle Wallpapers adds a collection of eight new dynamic wallpapers under Settings -> Wallpaper. While each option in the collection is similar, they come in different color schemes. The animation resembles flying through space or some kind of cosmic explosion continually happening right on the home screen. Particle Wallpapers is hard to miss, with a much more aggressive look than the stock dynamic wallpapers' subtle animation.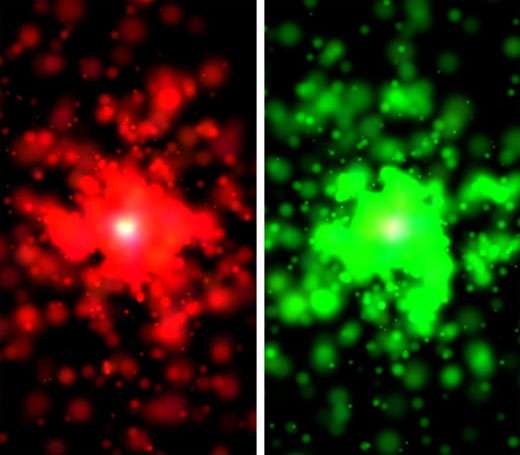 Of course, while dynamic wallpapers can add a unique touch to iOS, jailbreak versions have been known to tax the iPhone battery. Take this into account when using tweak such as Particle Wallpapers.
Particle Wallpapers is available from the BigBoss repo on Cydia for $0.99. To start customizing iOS,
click here for instructions on jailbreaking iOS 8.0-8.1.2
. Those with older firmware can
jailbreak with Pangu (iOS 7.1)
or
evasi0n 7 (iOS 7.0)
. Find out
how to purchase and install Cydia tweaks with this guide
.
Follow the iPhoneFAQ Twitter feed and stay tuned to Facebook for the latest jailbreak tweaks and news.