Submitted by Bob Bhatnagar on
LockEditor adds fine tuning to the appearance of the lock screen on jailbroken iOS devices. Minimalists will enjoy the option to remove keypad button rings on the passcode entry screen. Those looking to customize can add flavor with custom text, or toggle over 20 individual options to mod the lock screen. Tbe best part about LockEditor is its stand-alone design, no theming packages are required.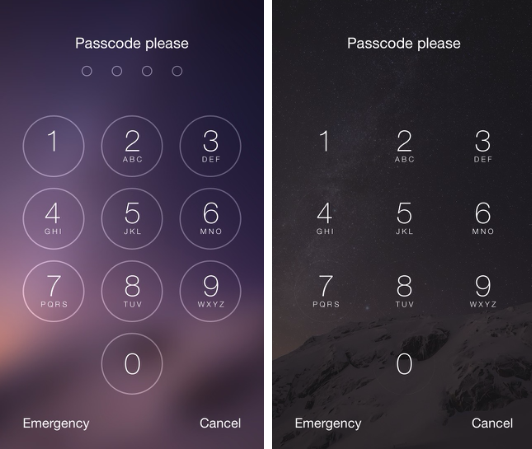 The main Settings -> LockEditor page includes a toggle to disable the tweak entirely and return to a stock iOS lock screen, and a built-in Respring button for changes to take effect. Here are some highlights of the options that can be configured under Settings -> LockEditor -> Configuration:
- Disable blur
- Disable alpha
- Disable keypad button rings
- No button animations
- Hide emergency button
- Custom passcode text
- Custom slide to unlock text
- Hide status bar
- Hide date and time
- Change lock screen dim delay
LockEditor is available from the BigBoss repo on Cydia for $0.99. To start customizing iOS,
click here for instructions on jailbreaking iOS 8.0-8.1.2
. Those with older firmware can
jailbreak with Pangu (iOS 7.1)
or
evasi0n 7 (iOS 7.0)
. Find out
how to purchase and install Cydia tweaks with this guide
.
Follow the iPhoneFAQ Twitter feed and stay tuned to Facebook for the latest jailbreak tweaks and news.