Submitted by Marshall Walker on
Five Nights at Freddy's 4 made its official debut on Steam on Friday, but there has been zero news about a mobile release. You can purchase the game now for $7.99 through Steam (Windows only) or wait until it arrives on the App Store.
It was a big week for classic arcade titles. Both Q*bert and Pac-Man received games on the App Store. Our App of the Week, Qbert Rebooted includes the original classic, plus an updated 3D version of the game with new characters and villians. The game is free to download with an option to upgrade to an ad-free version for $0.99.
Bandai Namco on Thursday ported Pac-Man Championship Edition DX to mobile devices. Pac-Man CEDX is the sequel to the popular Pac-Man Championship Edition. The game features 132 mazes, 3 game modes, the infamous dark levels and more. Pac-Man CEDX is available for $4.99 on the App Store.
Episode 5 of Telltale's Game of Thrones game is now available as a $4.99 in-app purchase. The first episode also went free this week and as of today is still free on the App Store.
Here are this week's most noteworthy games, apps and jailbreak tweaks released to the App Store and Cydia through 07/19/15 to 07/25/15.
SpongeBob Moves In
is Apple's free app of the week. The game will be free on the Apple App Store until 07/30/15. Don't forget to follow us on
Twitter
and
Facebook
to keep updated on all the latest iPhone and iPad news.
Cally's Caves 3: Free for the iPod touch, iPhone and iPad (Requires iOS 5.1.1 or later) Rated 9+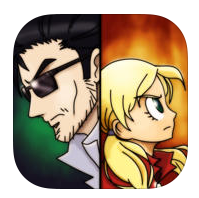 "Its time for the epic conclusion to Cally's battle with the Nefarious Herbert! Cally's parents have been kidnapped again, as Herbert tries to take control of the Caves to perform his evil experiments. Join Cally in this action-packed run and gun platformer, conquering insane bosses, exploring to find secrets, and levelling up EVERYTHING. Use your weapons to level them up and evolve them into their ultimate forms! Unlock new character abilities like the Triple Jump, Dodge Roll and Water Wings. Use a new playable character, Bera to unleash crazy ninja moves and solve puzzles. Most importantly, battle to rescue your parents from Herbert's clutches, and bring an end to Herbert's experiments for good!"
Guardian Sword: $2.99 for the iPod touch, iPhone and iPad (Requires iOS 5.1.1) Rated 9+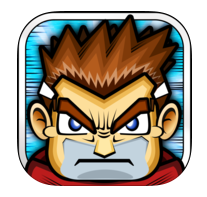 "Set off on an epic journey with Guts - a fearless swordsman who seeks an ultimate legendary weapon that gives the owner infinite power. But his road is not a bed of roses when it is the Guardian Sword that everyone can kill for…"
"The cause of The Last War has started!! Guardian Sword is a strategy puzzle RPG, full of classic RPG charm that you rarely see in the genre these days. Guardian Sword Highlight is the unique gameplay that allows the players to customize the puzzles by themselves. You can choose from 40 Tiles with different abilities which means you can devise your own strategy in various ways and limitless."
Puzzle Wizard (IQ 130+): $0.99 for the iPod touch, iPhone and iPad (Requires iOS 7.0 or later) rated 4+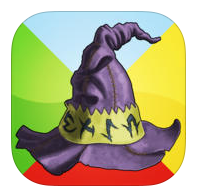 "Puzzle Wizard is a very difficult, color-themed puzzle game designed for serious puzzle fans who love to be challenged. In Puzzle Wizard the player's movement is restricted to a single color at any point in time. Players must find a path to the key where none appears to exist. Each of the 12 levels introduce a new puzzle mechanic, resulting in a continually expanding range of possibilities for the player to consider. All puzzles are logically designed and solved. The extreme difficulty of Puzzle Wizard emerges naturally from the domain."
More App Store Releases *The listed prices are launch prices and are subject to change.
- Chat Alley: Free (iPhone) Free private chats with people near you
- Defense of Greece TD: Free (Universal) Defend Greece against team powered engines and mechanized robots
Send, a Microsoft Garage project: Free (Universal) Quick email soultuion for iOS users with an Office 365 business and school email
- Prune: $3.99 (Universal) Digital plant for your pocket
- To-Fu Fury: $1.99 (Universal) (pictured) Fun looking puzzle-platform from Amazon Game Studios
- Fish Pond Park: $1.99 (Universal) Resource management game where you can build a park and fish pond
- incurve: $0.99 (Universal) One touch game where you tap dots to climb
- Audiobus Remote: $4.99 (Universal) "Transport your Audiobus-compatible music apps' controls onto a second iPad or iPhone
- Gabriel Knight: Sins of the Fathers 20th Anniversary Edition: Free (iPad) Point-and-click mystery adventure game
- The Long Siege: $1.99 (Universal) Match 3 adventure game with cute characters
- Hex Brutal: Free (Universal) Old school shoot'em up, side scroller
- Run The Joint Free (Universal) Double character runner
- Vault: Free (Universal) Pole vaulting platformer from the same studio who made Gunbrick
- Cublast: Free (Universal) Shooting game with tilt controls
- Dynasty War - Three Kingdoms: Free (Universal) CoC type game based on China Three Kingdoms
- 7 Minute Workout: Free (Universal) Workout app
- The Journey Back: $1.99 (Universal) First person exploration experience where you gain consciousness after being involved in a car crash
- The Secret Order: Masked Intent HD: Free (iPad) Hidden object game
- Epic Party Clicker - Drop the Beat & Tap to the Rythm: Free (Universal) Tap to the beat of the music to keep your epic party going
- Farmer Sim 2015: Free (Universal) Farming simulator
- Jet: Free (Universal) Shopping app for Amazon's new big competitor
- [STO] Special Tactics Online: Free (Universal) "STO brings the most intense, tactical-action experience to iOS through killer gameplay, streamlined controls and carefully crafted maps"
- Stupid Zombies 3: Free (Universal) Shoot zombies!
New Jailbreak Tweaks
- Elite (Free) Color code incoming and outgoing call in Recents section
- LyricForMusic (Free) Displays song lyrics in Apple Music
- Roundification (Free) Gives your UI a rounder appearance