Anybody with an iPhone knows that photos and videos can quickly eat up your storage. One solution is to upload them to Apple's iCloud which only gives you 5 GB of free storage. You can always purchase more storage, but if you are an Amazon Prime member there is no need to. Amazon Prime offers its members a ton of great features - along with free shipping, movies and music, the service offers unlimited cloud storage for your photos via the Amazon Photo app. If you are an Amazon Prime member, here's how to take advantage of this feature:
1. Go to the App Store on your iPhone and download Amazon Photos for free.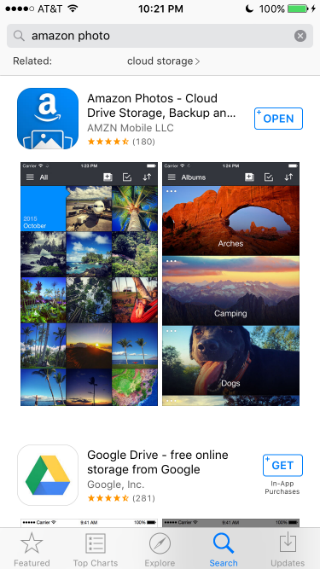 2. Open the app and sign in with your Amazon Prime login. The app will ask permission to access your Photos, which obviously you want it to. Next it will ask if you want new and existing photos to upload to your Cloud Drive automatically whenever you are connected to Wi-Fi. This is basically the same as having your iCloud Photo Library turned on. Tap "Continue" if you want this feature turned on, or "No thanks" if you just want to manually upload some of your photos.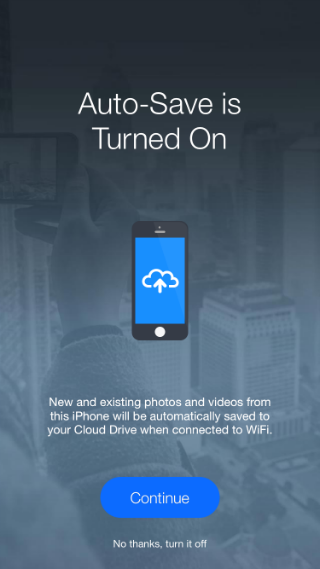 3.
If you chose not to automatically upload, the next screen will prompt you to upload photos manually. Tap "Add Photos" to do so. Now you can manually select photos from your camera roll or individual albums and tap "Upload" in the top right to add them to your Amazon cloud.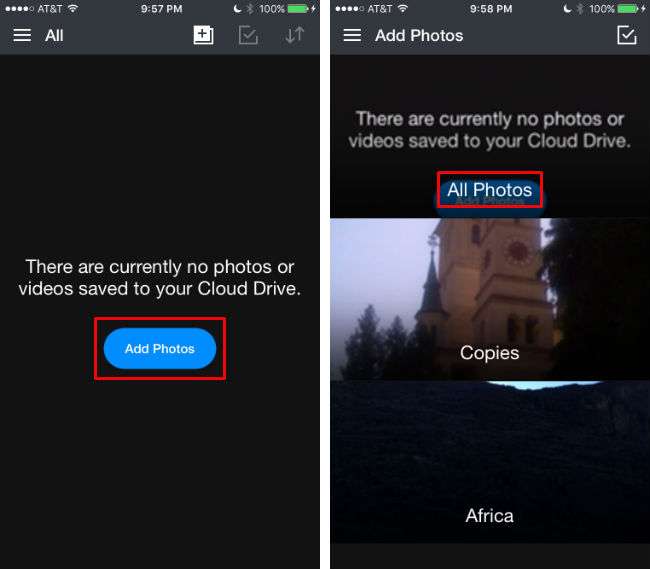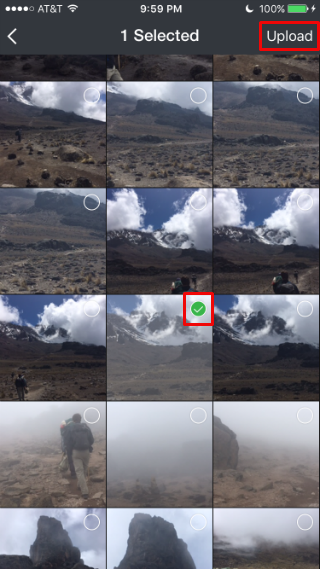 4. Once you have photos in your cloud you can view them by tapping the "Menu" button in the top right and then selecting All, Albums, or Videos. Make your selection to begin viewing. Once you are viewing a photo you can add it to an album, share it, delete it, hide it, get info about the photo, or download it, which is useful if you are accessing your cloud from a different device.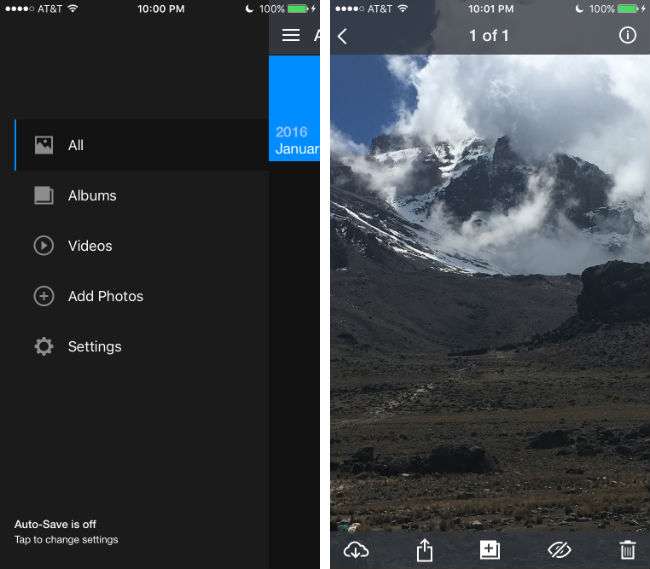 That's all there is to it. The Amazon cloud does all the basic things that iCloud does, but gives you unlimited storage, so there is no need to pay for more iCloud storage if you are a Prime member.