Submitted by Sammy Snyder on
Instead of our normal App of the Week we are going to take a look at the redesigned App Store in iOS 11. In the newly released iOS 11 public beta, Apple has broken down the App Store in to three major parts: Today, Games and Apps.
The Today page is where you will be able keep updated on what's going on with the Apple App Store. It features exclusive premieres, new-releases and a look-back at all-time App Store hits. Here you will also find tips, how-to-guides and interviews with developers and celebrities.
Apple describes the Games section as "more than just a tab, it's the world's best game store." The Games section is broken down into several categories including, New Games, New Games We Love, Top Games (Free, paid, etc) and personal recommendations. There are also videos and personalized collections based on your gaming history.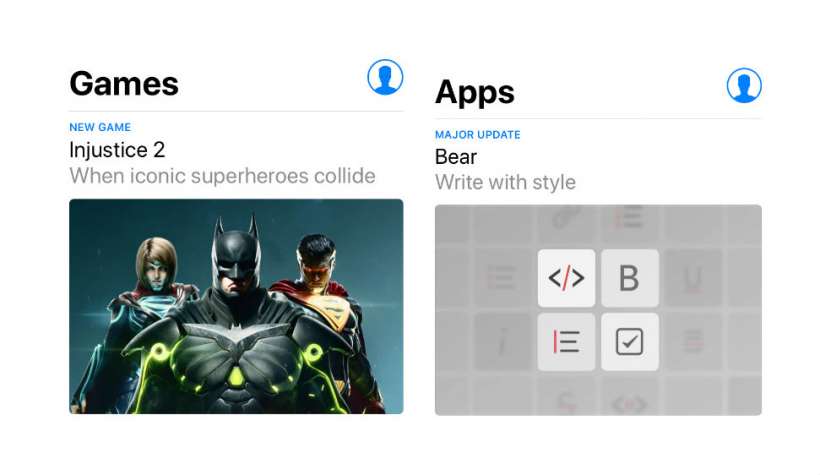 The Apps section is a lot like the Games tab, featuring recommendations, top charts, videos and handpicked collections of every application that is not not listed as a game.
App product and download pages have also received major overhauls in an effort to be more informative. Each product page will now include up to three videos and five screenshots. User ratings, accolades such as Editor's Choice, age restrictions and overall App Store rank are now more predominantly displayed at the top of each page. The Ratings and Review section is also more defined, and all the app's information is listed at the bottom of each product page before the recommendations.
The download page lists the title, developer, in-app purchase information, age restriction, your account email and the option to use Touch ID to install if you have Touch ID enabled.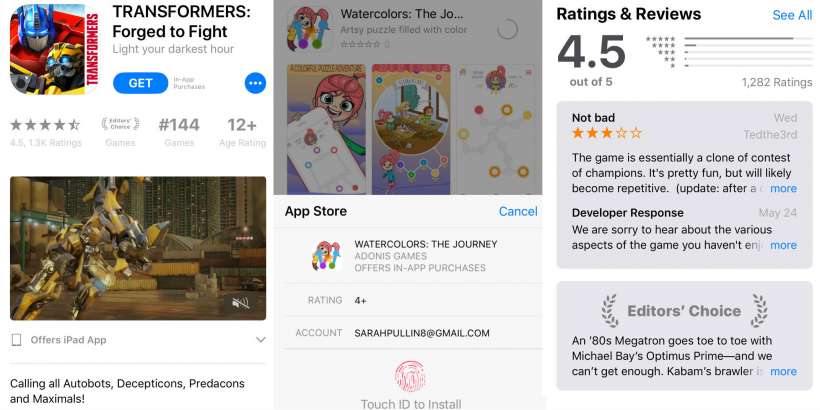 The final version of iOS 11 will be available in September. iPhone and iPad owners who are part of the Apple Beta Program can download the public beta today. Make sure your re-enroll your device if you're having trouble installing the beta.