Submitted by Frank Macey on
Not the first question Apple fans would have asked just a short week ago. Pairing the iPhone SE 2 with an iPhone X-styled notch seems unlikely, as the SE has typically been priced as Apple's entry-level 4-inch device. This hasn't stopped case designer Olixar from betting this year's iPhone SE update will be a radical departure from its current design.
Renderings from Olixar for its upcoming iPhone SE 2018 screen protector feature a front display notch, minimal bezel widths, and most controversially the lack of a home button. Would Apple really take the plunge with Face ID in its 4-inch iPhone? Maybe not, however this doesn't rule out a redesign that maximizes screen size within the familiar 4-inch form factor. An OLED display could also improve image quality and extend battery life.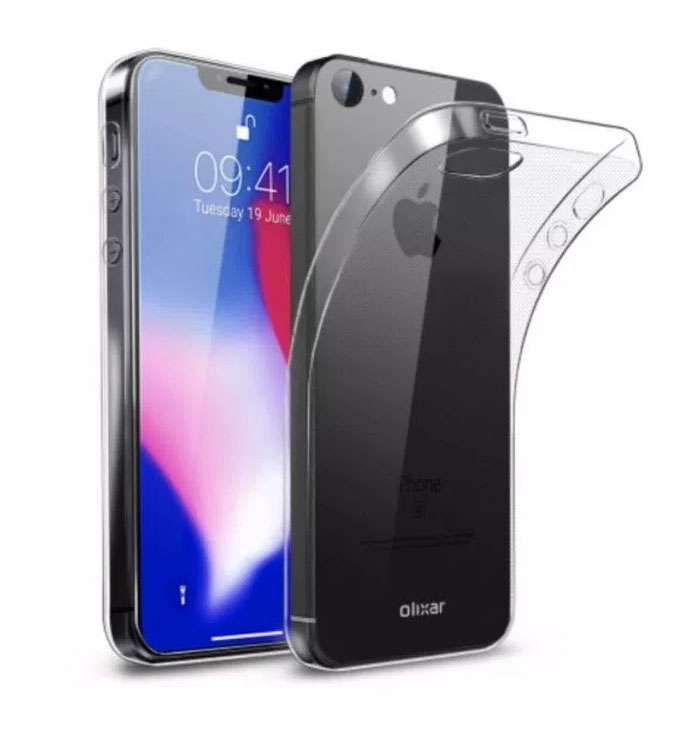 Olixar doubled down with renderings for a full case design, showing a larger camera hole in the iPhone SE 2, as well as a glass back. Previous reports point to a glass back for wireless charging and the possibility that Apple will dump the 3.5mm audio jack, leaving only the Lightning connector for wired headphones.
The notch suggested by these renderings is much smaller than the iPhone X notch, so it's possible the design is real. Apple could be offering the edge-to-edge display on iPhone SE 2 while still including a home button with Touch ID. A smaller notch could include a FaceTime camera and other elements without full-blown Face ID components on board.
Olixar claims the iPhone SE 2 will be slightly smaller than the current model, even while sporting the larger display. Despite skepticism, the company is already accepting pre-orders for its
iPhone SE 2018 screen protectors
and
FlexiShield cases on MobileFun
.