Submitted by Frank Macey on
Safari on the iPhone, iPad and iPod touch has slowly increased a limit on the number of tabs that can be left open in the background. Originally only eight tabs could be left open, then Apple introduced the Rolodex-inspired Safari interface with over 20 tabs. Since iOS 10, improvements to software and hardware alike have lifted these limits to an "unlimited" number of tabs. In reality, there's still a maximum number of Safari tabs that can be opened in iOS.
The 500 tab maximum
Incredibly, when leaving tabs open for future reference they never automatically close. Accumulating tabs in the background can happen over weeks or months, until one day the "+" button to add a new tab stops working.
There's no error message. You're just a digital pack rat with 500 tabs. At this point to open a new tab, you must close a tab. There are several ways to close Safari tabs on iOS, such as swiping. Once these tabs are closed, if you need to reopen a recently closed tab in Safari there are shortcuts for this, too.
The nuclear option would be to
clear all of your open Safari tabs in one fell swoop
. Closing all 500 open tabs sure feels like pressing a red button.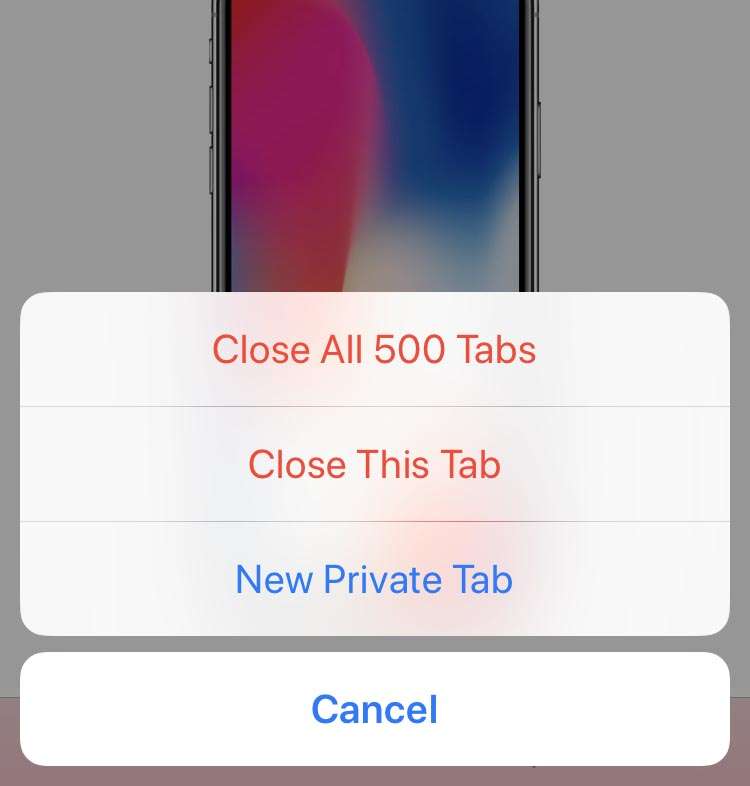 But if you just can't get enough tabs, take the blue pill. Tap New Private Tab. In fact, even with Safari tabs maxed out on an iOS device, you can still add Private tabs. Just don't max them out, too.