Submitted by Chad Shmukler on
Ongoing is Apple's WWDC 2010, featuring a bevy of announcements about the new iPad, the new iPhone OS 4 (newly dubbed "iOS4"), Apple's new iAds platform, and the new iPhone itself. Though everyone wants the juicy details about all of Apple's announcements, perhaps the most important tidbit from today's WWDC is when the new iPhone 4 will be available in the US and overseas.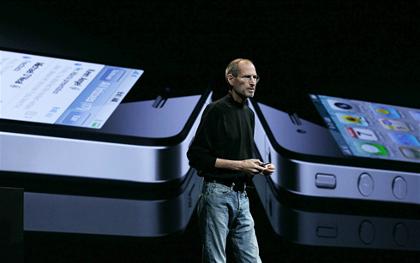 So, to get right to the point, the new iPhone will be available in the US beginning June 24th with pre-ordering available through Apple come June 15th (only a week away!). No word yet on whether pre-ordering will be available only through Apple or also through AT&T and/or other retailers.
AT&T is also making a generous upgrade offer, or so Apple calls it. If your contract expires any time in 2010, AT&T will allow you to upgrade to the new iPhone 4 at subsidized pricing. US pricing will be $199 for the 16GB iPhone 4, and $299 for the 32GB iPhone 4. Apple and Jobs did not announce overseas pricing at the keynote. Oh, and there's two colors -- white and black.
Stay tuned for more iPhone 4 coverage over the next hours, days and weeks. We'll be covering the new phone and its offerings in-depth.
UPDATE: Learn more about iPhone 4 pre-ordering, upgrade eligibility, data plans, and more.