Submitted by Thomas Estilow on
Gamers are going to love this accessory when the setup hits production. Shown here is the newest prototype of the iControlpad, docked to an iPhone playing Super Mario Kart.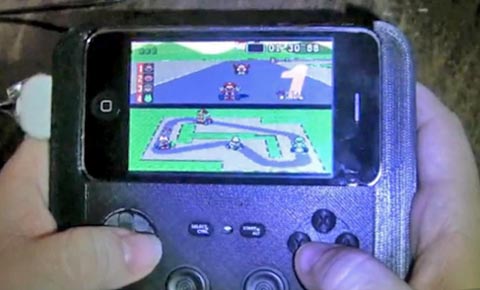 The iPhone becomes a true portable gaming machine with two analog controls, a directional pad, six buttons and two index triggers. iControlpad even has internal batteries to give the iPhone additional power.