Submitted by Frank Macey on
The iPhone 5 release has pushed Apple over the top. Regaining its lead for the first time since March, Apple's iOS smartphone sales are once again dominating the US market. According to Kantar World Panel, Apple is on track to surpass the previous high of 49.3% of smartphone sales seen after the iPhone 4S launch.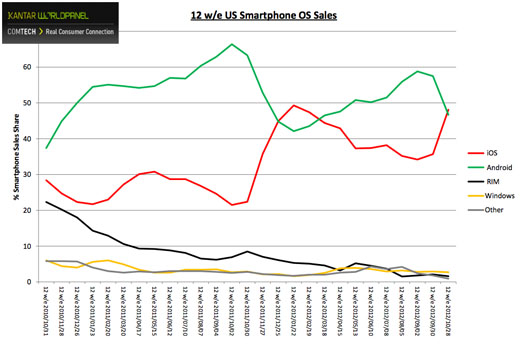 Second place Google Android is not far behind at the moment, but the devices have seen a sharp decline in sales with the iPhone 5 launch. Google's share of US smartphone sales had surpassed 65% just one year ago. While Windows and other smartphones linger at the bottom, BlackBerry maker RIM has seen a steady decline in US sales over the past two years.