Submitted by Sammy Snyder on
Quora is not only a questions and answers app, but it also feeds your social media addiction. The original service was created by two former Facebook employees, Adam D'Angelo and Charlie Cheever, in 2010. The app allows users to upvote or downvote answers to questions, suggest edits to answers and write blog posts and reviews. Users can then share their favorite content with their friends and followers on Twitter, Facebook, text message and email.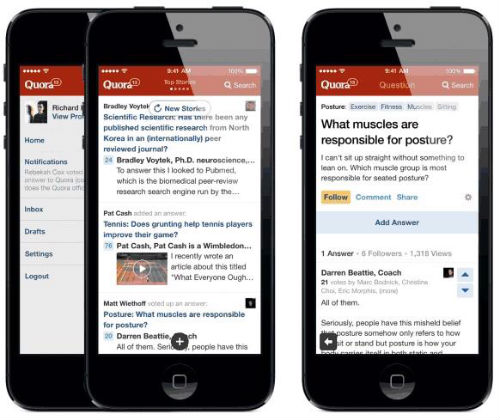 Quora also features a stat system where users can track how well their posts are being received, and it allows Quora members to follow other users they find interesting in the community. It's basically Yahoo Answers and Twitter all rolled into one, but what separates Quora from these other services is that the content is curated by the community. This cuts down on trolling and allows users to avoid a constant feed of inane information.