Submitted by Bob Bhatnagar on
Ever since the iPhone 5 launch, Apple's Maps application has come under fire as one of the top five iPhone 5 complaints. Google Maps fans miss street view and transit directions, and some have experienced other glitches as Apple continues to work on the software. Added functionality from Apple such as turn-by-turn navigation and Flyover mode have made it easier to accept the new Maps.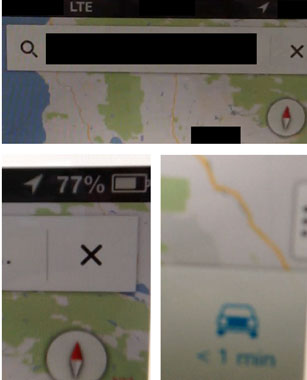 Rumors have been bouncing around that Google would attempt to release its own stand-alone iOS app to compete with the native Apple version. Whether or not Apple will approve such an app remains to be seen. The images above are purportedly of the alpha version of Google Maps currently in development. Assuming these are genuine, Google is in fact working on a Google Maps application for iOS.