Submitted by Bob Bhatnagar on
Looking for a simple way to see the iOS volume level at all times? VolumeStatus 2 provides this functionality on jailbroken devices running iOS 7. Once installed, an estimate of volume will appear in a status bar icon.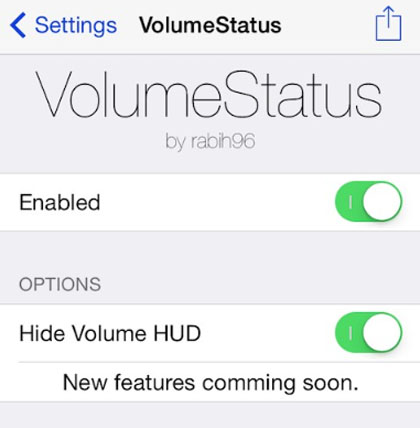 No need to tap the volume buttons, or even see the volume heads up display. Toggles under Settings -> VolumeStatus make it possible to hide the HUD completely. This means the status bar becomes the go-to place to see volume level information.