Submitted by Frank Macey on
Pioneer is set to bring a touch-screen car receiver to market that will integrate seamlessly with your iPhone or iPod touch. This either sounds like a great idea or the most distracting in-dash system ever manufactured. The AppRadio features a 6.1-inch 800 x 640 pixel resolution multi-touch display, Bluetooth connectivity for hands-free calling and an AM/FM radio. The real magic happens when you plug in your iPhone 4 or iPod touch 4th generation and start the vehicle.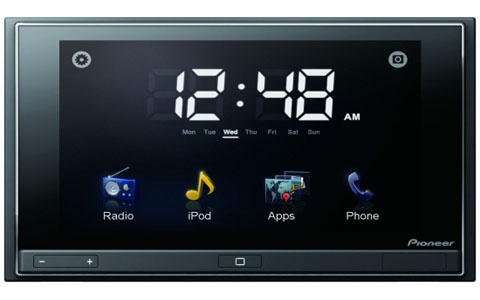 Apps that have been modified to display on the AppRadio can be used directly on the Pioneer unit. Initial partnerships with app developers include Inrix Traffic, Motion-X GPS Drive, and Pandora and Rdio streaming music apps. More are sure to come on board, as the modifications required for an app to run on the AppRadio are relatively minor.