Submitted by Bob Bhatnagar on
Eight second ping times? If you don't know what that means, just think "real slow." A normal ping time over the 3G network should be around 200 milliseconds (that's 40 times faster than eight seconds).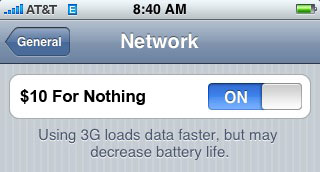 Why do some connections initiate right away while others take eight seconds or longer? Telecom blogger Brough Turner has researched the problem and explained that AT&T's network configuration could be to blame.