Submitted by Marshall Walker on
Apple CEO Tim Cook apologized for the iOS 6 Maps mess in an open letter to Apple customers on Friday. Even more surprising, Cook suggested unhappy iOS users download map apps from Apple competitors like Bing, MapQuest, Waze and Google.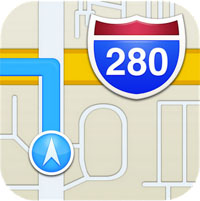 Apple Maps has been widely ridiculed for featuring inaccurate information, mislabeled landmarks and other mistakes. Apple has said its new service will improve over time, but until then disappointed users are stuck using alternatives like Google's web app.