Submitted by Frank Macey on
Google released version 2.0 of its Maps application for iOS earlier this month. One feature that was not mentioned in the official change log is the ability to cache maps. In fact, this capability is hidden and requires a special trick to activate. Performing this one simple step will automatically pre-load the current map into your local cache, making it viewable offline.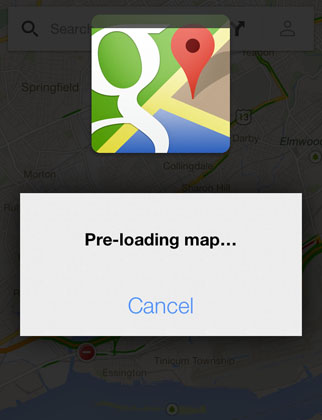 This means if you suddenly lose your data connection the map is still available. To save a map to your iOS device, just zoom into the area you want to download then type "Ok maps" without the quotes into the Search box, then hit Search. If successful, Google maps will provide a pop-up box noting that the on-screen map area has been cached.