Submitted by Thomas Estilow on
iPhone Dev-Team has packaged the jailbreak solution released by Chronic Dev Team along with some extra features into Pwnage Tool 4.2. This latest incarnation of Pwnage Tool provides an untethered jailbreak on Mac OS X for all recent iOS devices running firmware 4.2.1 and the Verizon iPhone running 4.2.6.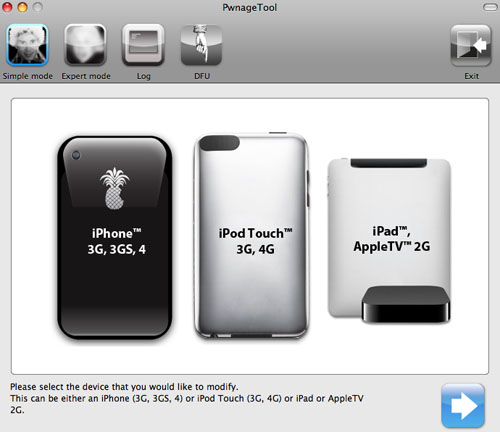 One key advantage of using the Pwnage Tool will appeal to unlockers, as these individuals can safely restore to a custom 4.2.1 IPSW while keeping their current baseband and unlock. Two problems that were reported with the GreenPois0n jailbreak have also been fixed, including iBooks not opening as well as Wi-Fi issues on the Apple TV 2.