Submitted by Bob Bhatnagar on
The early reviews are in, and Apple has some work to do on its new iOS 6 Maps application. Highly-touted features such as turn-by-turn directions are no doubt an upgrade, however there are other things that will be missed by fans of Google Maps. As pretty as those 3D Flyover graphics may look, basic functionality is said to have suffered, especially overseas.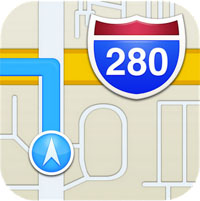 Apple replaced the Google-based back end of the Maps application with its own alongside the launch of iOS 6. One big complaint from users in urban areas is the lack of transit directions. Instead of detailing options to take public transit, the new Maps simply offers a list of third-party transit apps installed on your device.