Submitted by Marshall Walker on
Nokia plans to enter the Maps fray by bringing its own mapping application to iOS and Android devices. The company announced on Tuesday it is preparing to release a maps app called "Here" in the Apple App Store. The new application will be free for iPhone, iPad and iPod owners.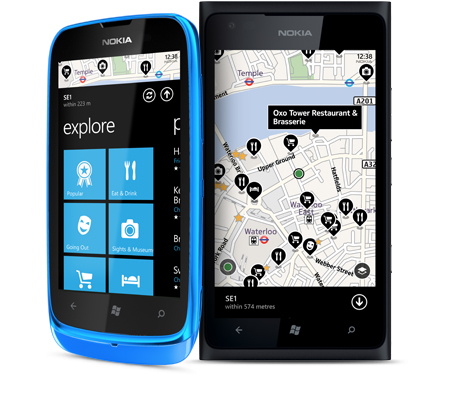 Nokia hopes offering the application free of charge to iPhone users will help keep the mapping platform competitive. Stephen Elop, chief executive of Nokia, said in an interview that the app needs users to help make the system smarter, but Nokia doesn't plan on giving all of its services away for free. For example, the City Lens app, which allows users to see information about a location when pointing the camera at it, will remain a Lumia phone exclusive.
"For the location platform to be at the highest quality, one needs scale, and you need as many different people contributing as possible," Mr. Elop said. "Of course, Nokia will build apps, some of them unique to Lumia devices, that gain a competitive advantage for Nokia."