Submitted by Marshall Walker on
Apple quietly rolled out iOS 7.0.3 after the iPad Air event on Tuesday. The update brings back features like iCloud Keychain support, the ability to search Wikipedia from Spotlight and it fixes a few things like the accelerometer calibration issues. As you can see from the image posted below, Venture Beat has proved that Apple's fix has worked and "sensor-gate" should be over.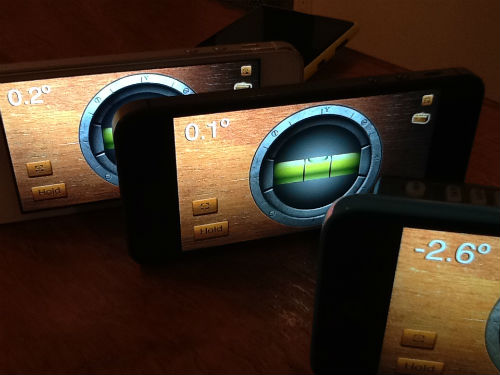 The image shows an iPhone 5 (the far phone) without 7.0.3 reading .2 degrees off level and an iPhone 5s (middle phone) with the iOS 7.0.3 fix reading .1 degrees of level. The nearest phone is an iPhone 5c which demonstrates the original sensor issue.