Submitted by Marshall Walker on
The next-generation iPhones go on sale at Apple.com tomorrow at 12:01 a.m. PST, and at local Apple stores at 8 a.m., but unfortunately not everyone is eligible for an upgrade through their mobile provider. AT&T and Verizon Wireless early termination fees range between $325-350, making it expensive to upgrade to a new device every year. However, there is a way you can terminate your contract and still have a little extra cash to put towards a new iPhone 5s.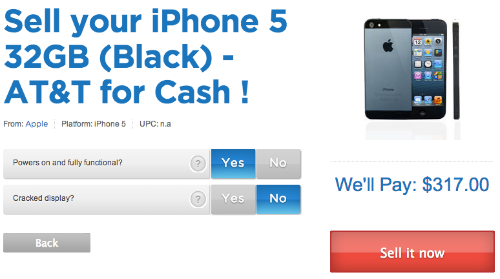 While there are many mobile phone trade in services, the best we have found is through Nextworth.com. NextWorth is currently offering around $300 or higher for used iPhones in working condition. For example, if you're one year into your AT&T contract your early termination fee will be $325 minus $10 for every month you've completed. If you trade in your your 32GB iPhone 5 to NextWorth for $317, you can pay off your $205 early termination fee and you'll still have around $112 left over to put towards a new iPhone 5s. The same deal also applies to Verizon Wireless users, but you'll have a little less extra cash on hand since their ETF is higher than AT&T's. This means you can potentially nab a 16GB iPhone 5s for around $90 or a 32GB model for around $190.