Submitted by Sammy Snyder on
iFrogz previewed the new Caliber Advantage mobile gaming controller for the iPhone 5 and iPod touch at CES in Las vegas this week. The iFrogz (a ZAGG brand) Caliber Advantage aims to give gamers a more accurate gaming experience by utilizing Bluetooth 4.0 to connect directly to the corresponding app. The case also features dual slide-out analog controls with crisp and responsive keys, and the ability to flip the device to play in portrait or landscape mode.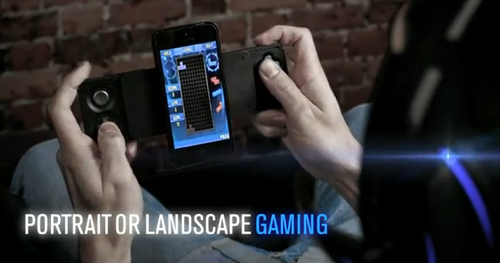 Kent Wuthrich, executive vice president of marketing for ZAGG, claims the Caliber Advantage "is a game-changer for the mobile platform".
"Everyone from hardcore gamers to casual players will enjoy and appreciate the control and function of the Caliber Advantage. We are committed to bringing creative product solutions to gaming with not only this revolutionary gaming controller, but also a full line-up of gaming-specific audio products."