Submitted by Bob Bhatnagar on
Purported next generation iPhone 5 parts have been revealed by two independent smartphone repair outfits. This unreleased iPhone features four antenna separation gaps in the silver frame, one at each corner of the device. In contrast, the iPhone 4 only has three of these black lines.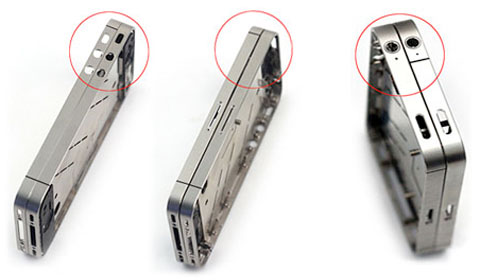 Although these changes to the iPhone frame are likely a redesign of the antenna, it's not clear if the changes are to accommodate the Verizon Wireless LTE network or simply to reduce the attenuation issues experienced by some users. Apple decided to distribute free cases to iPhone 4 owners last year due to complaints that the iPhone 4 dropped calls when held a certain way.