Submitted by Thomas Estilow on
If you love taking photos with your iPhone 3G or 3GS then you'll love this new accessory from Mobile Mechatronics. With a snug fit into the base of the iPhone, the tripod adaptor docks and makes it possible to use the iPhone with any tripod.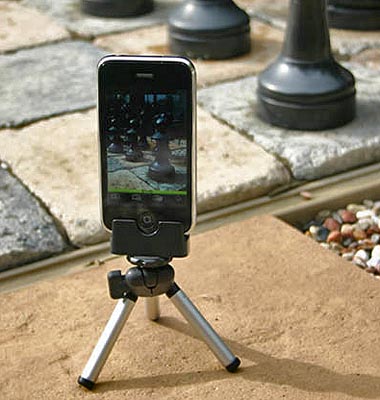 The interior of the adaptor is padded to avoid damage to the iPhone screen or back. A miniature tripod is included, which also folds up for portability.