Submitted by Bob Bhatnagar on
The unprecedented low price of $147 for a new iPhone 4 is coming to a Sam's Club near you. Following the recent expired Radio Shack promotions, Sam's club will undercut record low prices on the iPhone 4 by an additional two bucks. The iPhone 3GS will go on sale for just $47.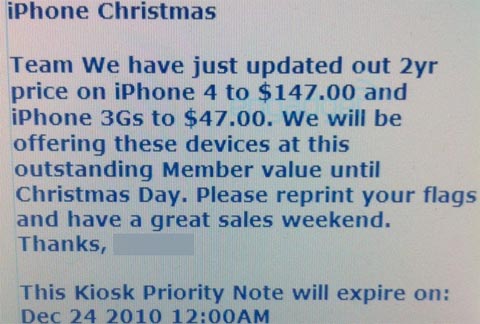 Radio Shack sold out of the iPhone nationwide during its sale, and Best Buy offered the iPhone 3GS for free in a one-day only sale. Here's the catch, to qualify for these low prices at Sam's Club you must be a member and sign up for a two-year service agreement with AT&T Mobility.