Submitted by Frank Macey on
Apple will soon cease support for signing into the iTunes Store with AOL screen names. Those wishing to continue using iTunes or access previous purchases must convert their AOL sign in information into an Apple ID. The change will take effect on March 30, after which Apple will not provide support for AOL Username accounts.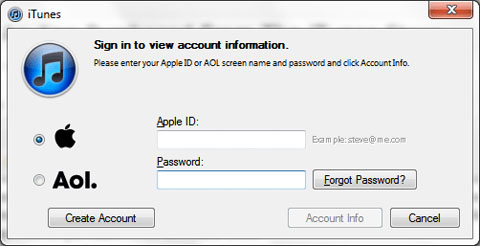 iTunes users needing to convert to an Apple ID can sign in normally with their AOL screen name, and Apple will automatically ask to make the conversion. Once the process is complete, the Apple ID will retain access to all previous content purchased with the AOL Username in the iTunes Store, App Store, and iBooks Store. No other AOL services connected to the AOL screen name will be affected.