Submitted by Marshall Walker on
Several sources, including the Finacial Times and Bloomberg, have reported that Apple Inc. (AAPL) is in talks to purchase Beats Electronics LLC for $3.2 billion. If true, this would be the most money Apple has ever paid to acquire another company. But why is Apple considering paying so much for Dr. Dre and Jimmy Iovine's music accessory company? While Apple hasn't officially announced its decision to buy Beats Electronics there are a few theories floating around as to why the iPhone-maker is making such a big move.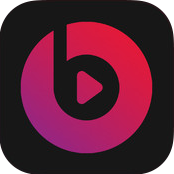 iTunes
Apple changed the music industry with the release of the iPod and iTunes, but services like Pandora and Spotify are causing an industry-wide drop in music downloads. According to various sources, Apple is reportedly looking to bolster its music-offerings by incorporating Shazam's song ID feature in iOS 8. The company's iTunes Radio has also also gotten off to a slow start, but adding Beats Music could help change all that.