Submitted by Fred Straker on
Sending an app gift to friends and family who use iOS has never been easier. When it comes to the holiday season, sending someone an app is convenient and doesn't waste a lick of wrapping paper. Apps can be gifted using the App Store on an iPhone, iPad or iPod touch, or directly from iTunes on a computer.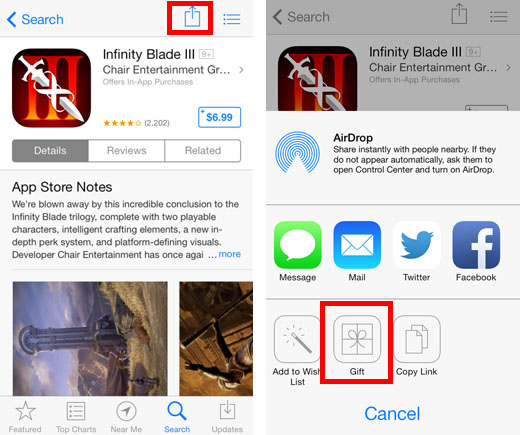 To gift an app from the App Store, find the app you wish to deliver as a gift using the browse or search functions. Once on the app details screen, tap the share box in the upper right corner. When the menu pops up at the bottom of the screen, touch the Gift button.